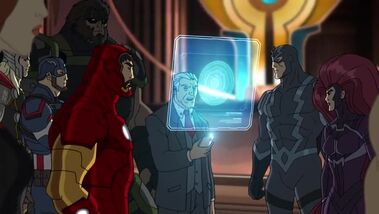 Synopsis
The Avengers must stop Maximus from wreaking havoc in Attilan and causing its citizens to lose control of their powers. At the same time, the Inhuman Registration Act is passed where the Avengers have their own opinion on that. 
Plot
TBD
Trivia
This episode was part of the 4-part special of Avengers Assemble: Civil war event
Ad blocker interference detected!
Wikia is a free-to-use site that makes money from advertising. We have a modified experience for viewers using ad blockers

Wikia is not accessible if you've made further modifications. Remove the custom ad blocker rule(s) and the page will load as expected.